Videos
Small videos from the EastGRIP camp.
Moving research station almost 500 km across the Greenland Ice Sheet
The NEEM research station was moved on skies 465 km over the Greenland Ice Sheet to the new camp site EGRIP. An international dill camp and gateway for research programs in Eastgreenland.
Making of drill trench 2016
Making the drill trench at EastGRIP camp in 2016 with balloons. Filmed by JP and Sepp.
EGRIP camp 2017
Deep ice core drilling at the EastGRIP Camp in 2017. Filmed by Bent.
EGRIP camp 2016
A birds eye view of EastGRIP camp 2016 filmed by Kerim Nisancioglu and Iben Koldtoft.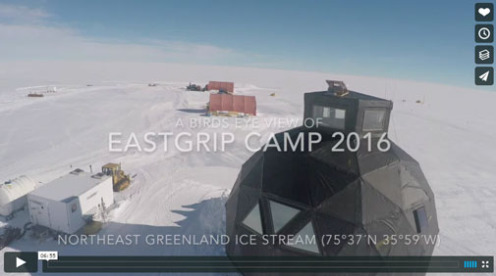 Ice cores - Revealing secrets of past climate
For the first time an international group of scientists will drill a deep ice core into a fast flowing ice stream in Greenland. During the summer of 2015 a team of researchers and students built the base on the ice stream in northeast Greenland, and in the summer of 2016 they started a comprehensive scientific surface field campaign, and initiated the ice core drilling. The aim of the project is to better understand the dynamics and properties of the fast flowing ice stream. Filming: Kerim Nisancioglu, Jørgen Peder Steffensen, Mari Fjalstad Jensen, Sarah Berben, Iben Koldtoft and Jason Amundson.
EastGRIP 2018
6 weeks of deep ice core drilling and surface science at the EastGRIP Camp, NW-Greenland, filmed by Nicolas Stoll.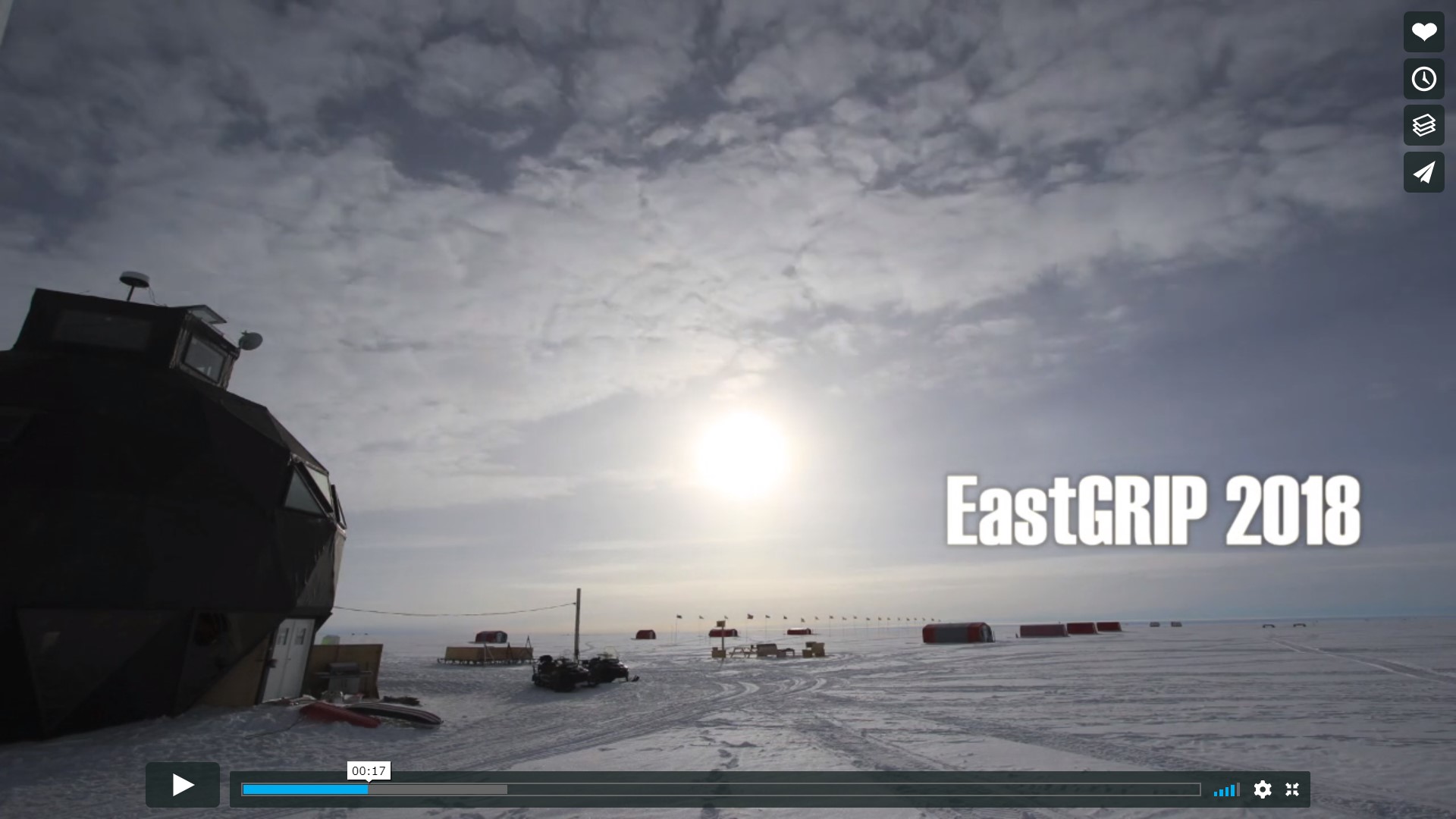 EastGRIP 2018 - 360 snowmobile trip
Get a 360 degrees roundtrip around in the research station on the Greenland Ice Sheet. Filmed by Mari Jensen.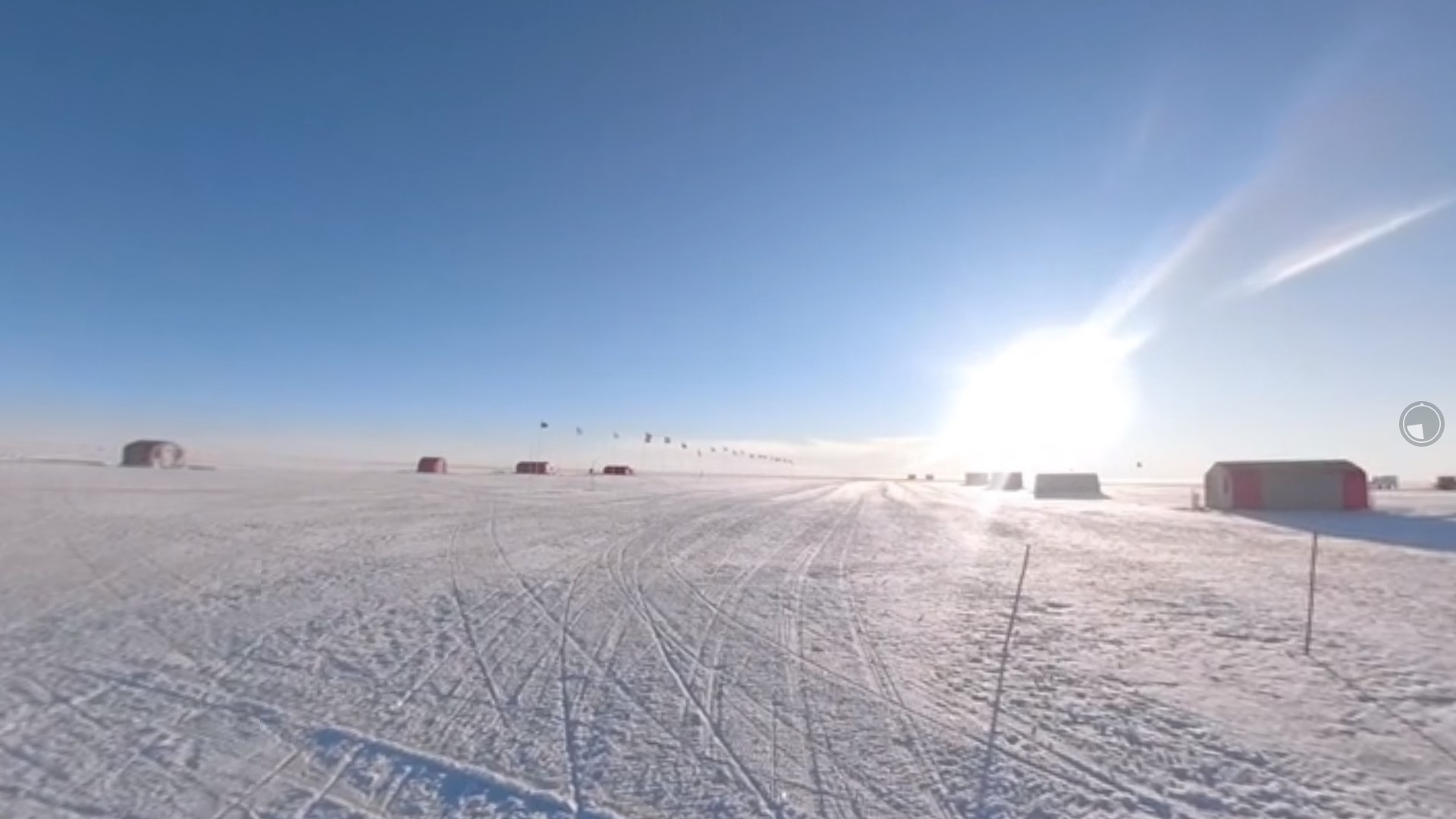 EastGRIP 2019
Six weeks on the Greenland Ice Sheet, drilling an ice core trough the Northeast Greenland Ice Stream (NEGIS), filmed by Nicolas Stoll.